HEY, I AM MICHAEL.
I am an IT allrounder from Frankfurt with more than 20 years experiences in full stack web development. This means that I am very familiar with the frontend, backend and the provision of web applications. Throughout my career, I was able to gain a lot of insights in a variety of business models and companies. In the first ten years, my work was primarly focused on B2B solutions, but in the last few years it shifted towards a consumer focus.
I have a hands on approach to my work. This is the case because I have worked on so many digital projects which gave me insights of how to achieve goals and lead users to the next step. By combining creativity and flexibility, I became a team player and learned how to create successful and not successful digital projects.
Currently I'm alternately working as a project manager, web developer, and Devop. I am also a sparring partner for colleagues from IT, product management and marketing. I am officially and multiple times certified by Google, AWS (Amazon Web Services), and Scrum.org. From time to time I also write articles and guest posts, for example for the Der Bank Blog. Topics from the real estate industry are another great passion.
If team members are not motivated, the likelihood of delays increases.
— Michael Wutzke
PROJECT MANAGEMENT
CONCEPTION AND ADVISE
CONVERSION OPTIMIZATION
WEB PROGRAMMING
INTERACTION DESIGN
SERVER ADMINISTRATION
A goal without an intelligent concept and a lack of measurable metrics is just an idea.
— Michael Wutzke
TRAININGS AND CERTIFICATIONS
In the last few years I attended a large number of technology, management and communication trainings. Some of these trainings were leading to an official certification. I am constantly self-educating myself whenever I have time to. That's why I love to travel by train instead of the car: I can use the time there for getting better and learning new things. I especially use video trainings nowadays.
Google Certifications
I am long-term trained to use a variety of
Google
products and services which play a role in online sales. Among the
Google
tools I am skilled are
Google Analytics
,
Google Tag Manager
,
Google Optimize
,
Google Ads
, and the
Google Marketing Platform
. I am also
Google Analytics Certified
and own a
Google Mobile Sites Certification
.
Scrum Certification
Scrum is a project management framework within which people can address complex adaptive problems, while productively and creatively delivering products of the highest possible value. I am officially certified by
Scrum.org
as
Professional Scrum Master
.
In addition to these official IT certifications, I have a training authorization in accordance with §§ 28 – 30 of the German Berufsbildungsgesetz (BBiG) from the Frankfurt Chamber of Commerce for the IT educations in application development (Fachinformatiker/in Anwendungsentwicklung) and system integration (Fachinformatiker/in Systemintegration). This means that I am officially allowed to train young IT specialists according to the German labour education law.
A web project is doomed to underperform or fail if its management is bad.
— Michael Wutzke
HIGHLY MOTIVATED
I love my fields of knowledge and I am grateful for every day that I can work to implement ideas. I am used to working with a wide variety of personalities, whether young or old. I am innovative, active, emotional and strategically thinking. Thanks to my positive attitude, I motivate people working with me and create solutions which perform.
BLOCKCHAINS AND DLTS
I have been dealing with cryptocurrencies and blockchains since 2015 and follow developments in distributed ledger technologies. I have run my own Bitcoin miners and a Bitcoin Full Node in the past. Currently I am invested in various coins and tokens, with a focus on Ethereum and Cardano in particular.
In my opinion, blockchains driven by smart contracts have the potential to become the greatest trend since the invention of smartphones. Such modern blockchains will be game changers to many industries in the the years to come, especially in the areas of finance, insurance, and real estate.
In April 2021 I was accepted into the "Plutus Pioneer Program" by IOHK. I am one of the first people in the world to learn the new Plutus programming language, which is currently being developed. With Plutus, smart contracts will be programmable on the Cardano blockchain from autumn 2021 for the first time. Cardano's currency ADA had a market capitalization of 38 billion US dollars in April 2021 and is one of the largest cryptocurrencies in the world.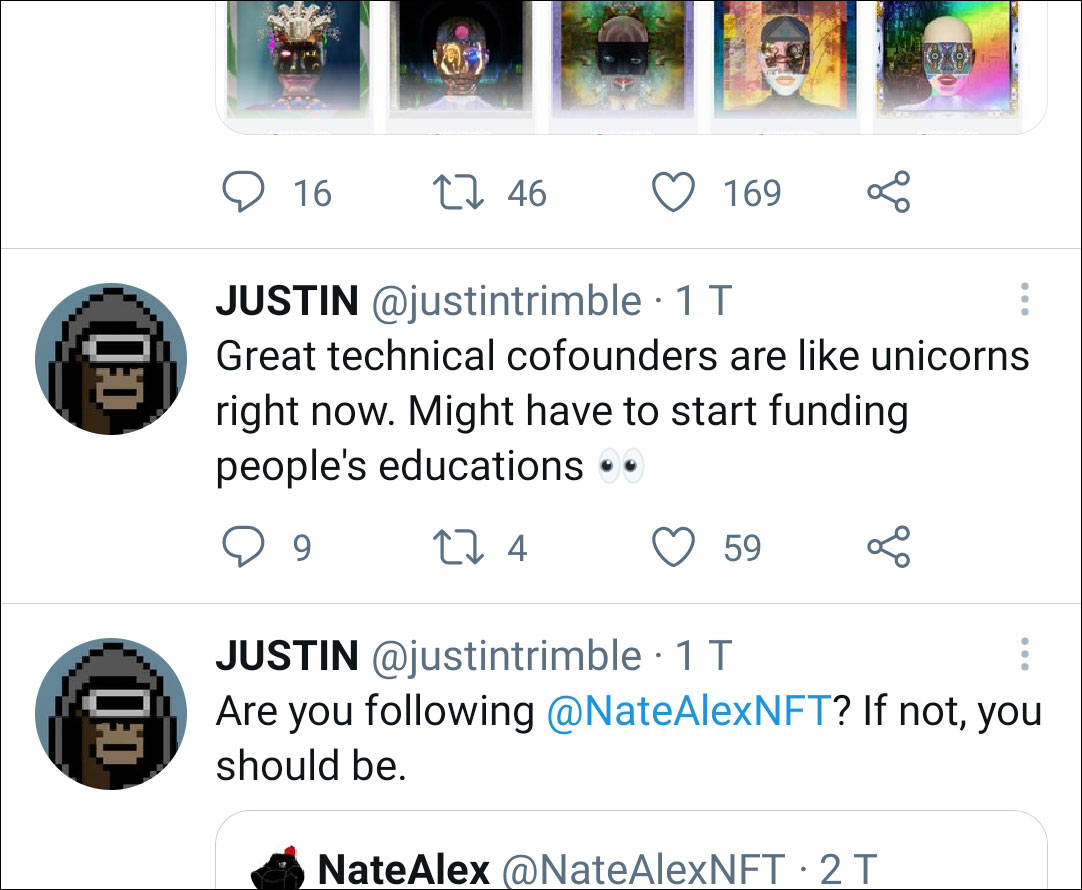 WORK-LIFE BALANCE
When I am not developing or self-educating myself, I am enjoying my free time with my family. As a hobby, I write articles, take pictures, or I record videos using with my drone. Such materials are published on SKYLINE ATLAS, a project which I helped to initiate and for which I create content – together with other creative people.
MY FAVORITE ANIMAL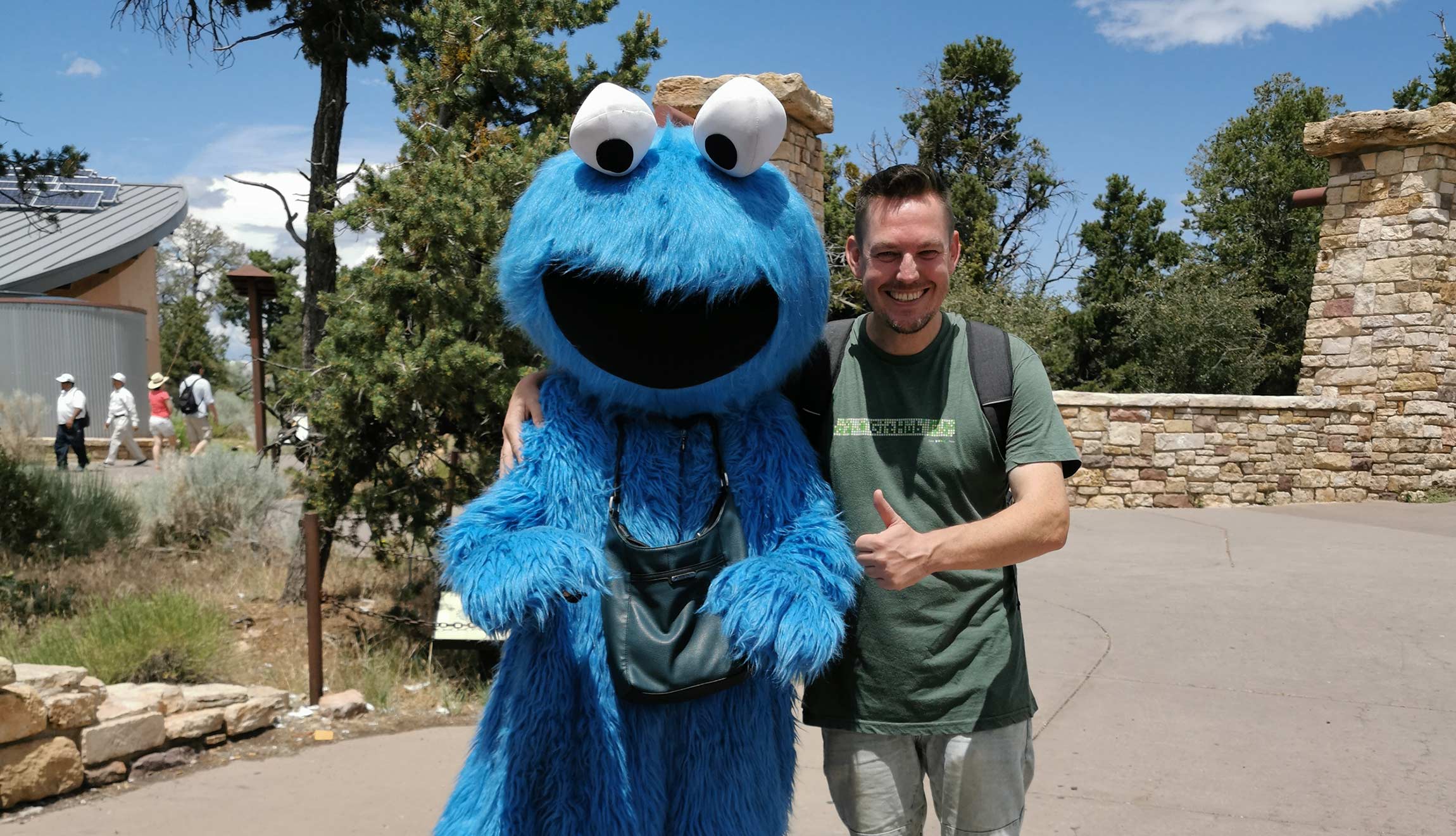 The Cookie Monster rocks!