HEY, I AM MICHAEL.
I am a web technology expert based in Frankfurt with more than 20 years experiences in full stack web development. Throughout my career, I was able to gain a lot of insights in a variety of business models and companies. In the first ten years, my work was primarly focused on B2B solutions, but in the last few years it shifted towards a consumer focus.
In contrast to a typical web programmer who can implement things, I also have capabilities of a project manager. This is the case because I have worked on so many digital projects which gave me insights of how to achieve goals and lead users to the next step. By combining creativity and flexibility, I became a team player and learned how to create successful and not successful digital projects. I am officially certified by Google, AWS (Amazon Web Services), and Scrum.org.
Currently I'm mainly active as a web developer, data scientist and AWS devop.
PROJECT MANAGEMENT
CONVERSION OPTIMIZATION
FRONTEND
SERVER ADMINISTRATION
BACKEND
A goal without an intelligent concept is just an idea.
— Michael Wutzke
TRAININGS AND CERTIFICATIONS
In the last few years I attended a large number of technology, management and communication trainings. Some of these trainings were leading to an official certification. I am constantly self-educating myself whenever I have time to. That's why I love to travel by train instead of the car: I can use the time there for getting better and learning new things. I especially use video trainings nowadays.
Google Certifications
I am long-term trained to use a variety of Google products and services which play a role in online sales. Among the Google tools I am skilled are Google Analytics, Google Tag Manager, Google Optimize, Google Ads, and the Google Marketing Platform. I am also
Google Analytics Certified
and own a
Google Mobile Sites Certification
.
AWS Certifications
Amazon Web Services
(AWS) is the largest cloud services provider with more than 50% market share in the cloud services market (according to Gartner reseach). Since 2018 I use AWS services like EC2, S3, VPCs and CloudWatch almost every day. I am an officially accredited
AWS Certified Solutions Architect
and
AWS Certified Cloud Practitioner
.
At the moment I am preparing for the AWS Certified Machine Learning Specialty exam.
Scrum Certifications
Scrum is a project management framework within which people can address complex adaptive problems, while productively and creatively delivering products of the highest possible value. I am officially certified by
Scrum.org
as
Professional Scrum Master
.
Other trainings
Here an excerpt of trainings which I finished in the last few months and years:
AB Testing Strategies & Best Practices with Google Optimize
Agile Release Management
ams.5 | ia.2 Workshop by Assfinet
Angular 8 – The Complete Guide
AWS Certified Cloud Practitioner
AWS Concepts
Become a WordPress Developer – Unlocking Power With Code
Beginner's Guide to Containers and Orchestration
Conversion Optimization
Debugging Your Website with Fiddler and Chrome DevTools
Diving in with Invision Studio
Docker Deep Dive
Docker Quick Start
Elastic Stack Essentials
Elasticsearch Deep Dive
Elementor Master Course
Git Quick Start
Hands-on Auto DevOps with GitLab CI
How to Put Your Business on Wikipedia
Improving your Workflow with Gulp JS
Jenkins Quick Start
Learn How To Get High Quality WikiPedia Backlinks
Link Building 2019: Google SEO #1 Ranking Tactic
Mastering GitLab
PostgreSQL Administration
Project Management: Best Practices
Scrum Master and Agile Scrum Training
Understanding Jira for users, managers and admins
Understanding NPM – Node.js Package Manager
Using GitFlow
…
WORK-LIFE BALANCE
When I am not developing or self-educating myself, I am enjoying my free time with my family. As a hobby, I write articles, take pictures, film videos using with my drone. Such material is published on the SKYLINE ATLAS, for which I create content together with other creative people.
MY FAVORITE ANIMAL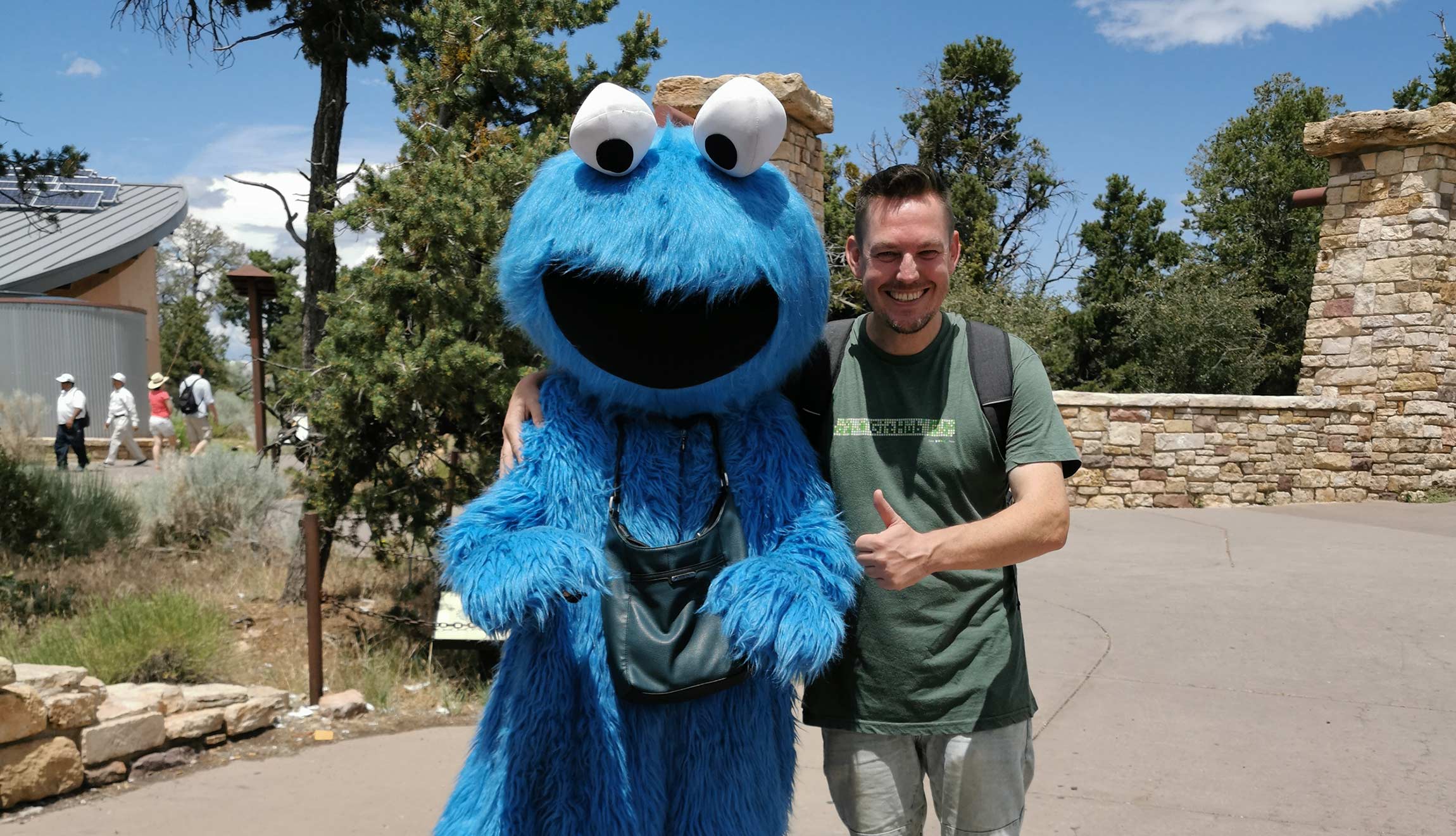 The Cookie Monster rocks!